The Chuck Grandgent Homepage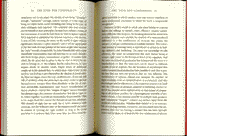 BOOKS: click here for links to Charles H. Grandgent and other books.
Suzy's stories HERE ! Tom's pages HERE ! Mackersie pages HERE
---
6/8/04 Some Charlie Hamilton HitForTheCycle pix HERE.
---
We now live in SUNNY FLORIDA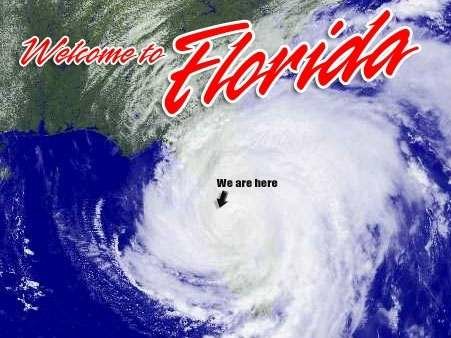 ---
I work used to work some on the T.120 data-conferencing software, and participate participated in the ITU-T (Q3/16) standards work. A good site for an explanation of these standards is the site for the IMTC (International Multimedia Conferencing Consortium);
See the IMTC FTP site, which contains draft IMTC specs and contributions, and also ITU-T SG16 Q3 work-in-progress drafts, as well as the t120-interest mailing list. To get information on this list, you can click here.
IMTC Edinburgh pics from 1997 here: https://www.chuckg.com/edinburgh/edinburg.htm
If you have any questions about this stuff, or problems accessing it, you can email me at "chuck at chuckg.com"
In a previous life, I worked at PictureTel Corporation, (subsequently swallowed by Polycom) the videoconferencing equipment vendor. All the (bizarre) images on these web pages date from that era, and were actually captured using both Intel ActionMedia II and IBM M-Motion boards, and PictureTel videoconferencing equipment (System 4000). I make no apologies for the oddness of the images, but attribute it to the primitive state of the capturing hardware :)
| | |
| --- | --- |
| Chuck performing dangerous video experiments on himself, circa 1991. | |

Here are scans of the report of project DIANE, a project which used PictureTel desktop videoconferencing systems along with IBM's P2P collaboration software
DIANE1 DIANE2 DIANE3 DIANE4 DIANE5
---
I think in late 1991 there was a conference in California called "Workplace 93". The idea was that the industry felt that "Multimedia" would not take off until 1993. So they made sweatshirts which said "Workplace 93". Click here to see the "Workplace 93 DVI Multimedia tee-shirt". This picture was probably taken in 1992.
---
Ohio Scientific Computer Trainer Model 300, (in a case) from 1975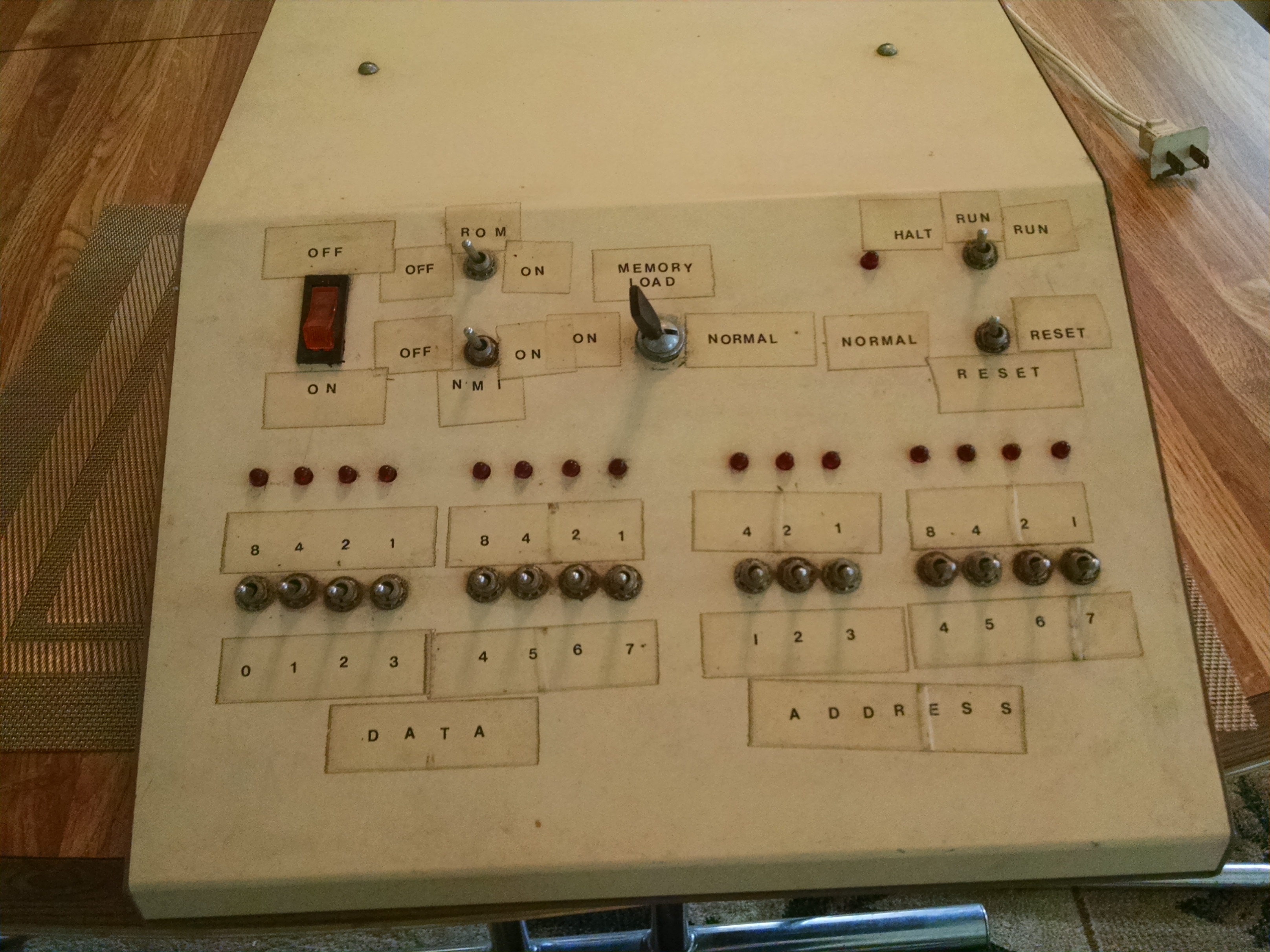 ---
NEC ASTRA brought back to life 11/28/08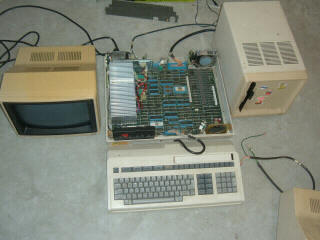 You can contact me at "chuck dot grandgent at gmail dot com"